Open science practices are growing among education researchers. These behaviors seek to better align research behaviors with the research values of openness, transparency, rigor, reproducibility, replicability, and accumulation of knowledge.
To help highlight and advance current open science behaviors among education researchers, Marcy Reedy, COS Community Manager, will be presenting at the 2022 American Educational Research Association (AERA) Annual Meeting, taking place April 21-26, 2022. During her sessions, she will present data about the current state of adoption of open science practices, as well as highlight the Open Scholarship Knowledge Base (OSKB), a collaborative initiative to curate and share knowledge about the what, why, and how of open scholarship.
The goal of the OSKB is to broadly collate and disseminate the excellent content developed by the open scholarship community, helping colleagues adopt and keep up to date with open practices. Hosted by COS and sponsored by the National Science Foundation (NSF), the OSKB is an openly accessible, community-driven resource that is sustained by contributions from fellow scholars.

The community can add new materials and ideas, and work with the larger open research community to keep track of the best practices in open science as they evolve. By building a living resource, the OSKB aims to reduce knowledge gaps and increase the speed with which transparent research practices are adopted in the field.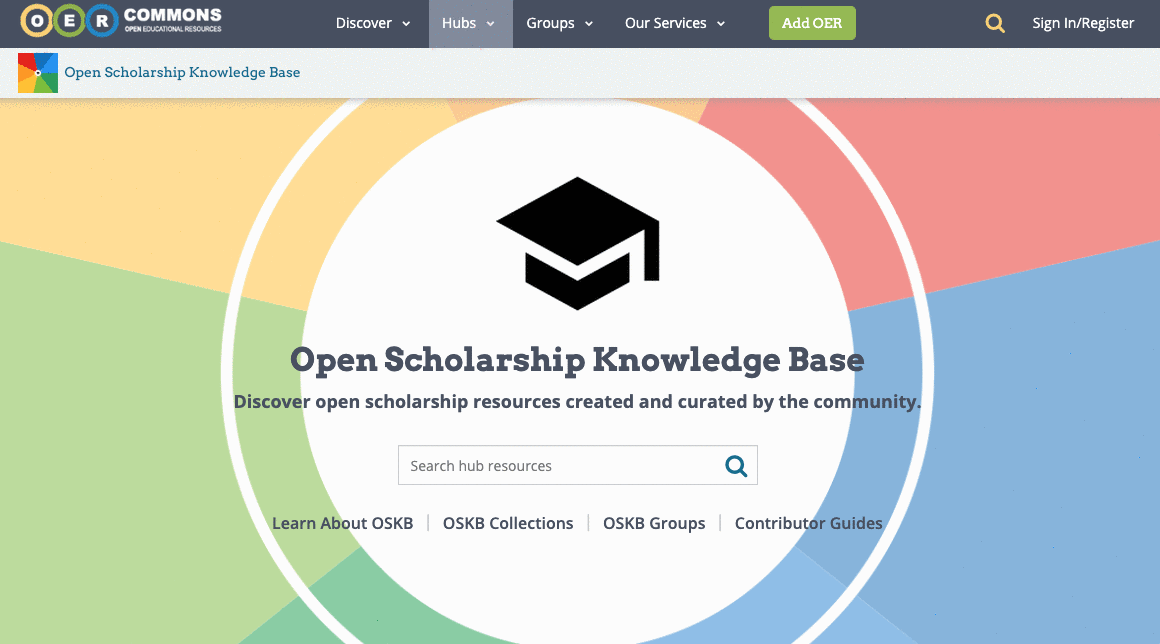 Visit the OSKB to discover new resources on open science and consider adding your own resources for the benefit of peers in the field! The OSKB also holds a Community Call on the first Monday of every month. We invite you to join us for the call and engage with a community of peers advancing open science!
Attendees of the 2022 AERA Annual Meeting can join the following sessions to learn more about open science: