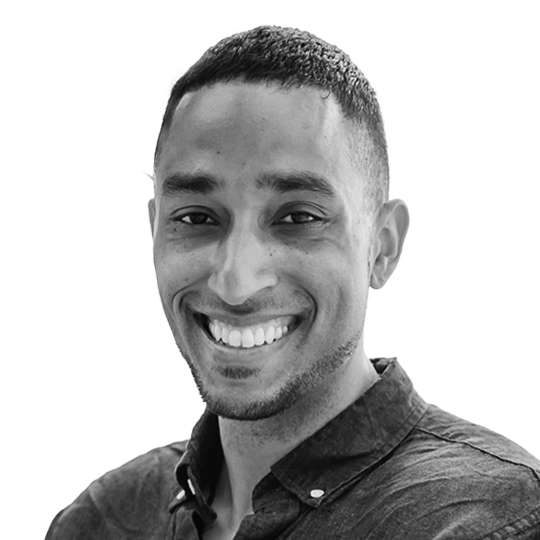 George Banks
Associate Professor, Department of Management, Belk College of Business at UNC Charlotte
Term: 2023 - 2025
Dr. George C. Banks (PhD) is an associate professor in the Department of Management in the Belk College of Business at UNC Charlotte. His research and teaching interests include strategic human resource management, leadership and team development, ethics, as well as research methods and statistics. Dr. Banks is a Senior Associate Editor at The Leadership Quarterly and has served as a special issue editor at Organizational Research Methods. He has over 50 publications in outlets such as Science, Nature Human Behavior, Journal of Management, and Academy of Management Journal. Dr. Banks has published on methods topics, such as meta-analysis, text analysis (e.g., topic modeling), and open science practices (e.g., study preregistration, analytic reproducibility, and transparency checklists). He was the recipient of the 2017 Sage Publications/CARMA Early Career Award from the Research Methods Division of the Academy of Management. Dr. Banks has taught open science short courses for the Consortium for the Advancement of Research Methods and Analysis (CARMA). Additionally, his work has been featured by popular media outlets, such as the Wall Street Journal as well as National Public Radio (NPR).
Previously Dr. Banks worked as a consultant for HRinterax, Inc. (Shelton, CT) and Human Technology, Inc. (McLean, VA). He has worked with diverse clients, such as the Missile Defense Agency, the Forest Service, the Transportation Security Administration, the Patent and Trade Office, as well as the Foreign Agriculture Service. He received his Ph.D. from Virginia Commonwealth University in 2012.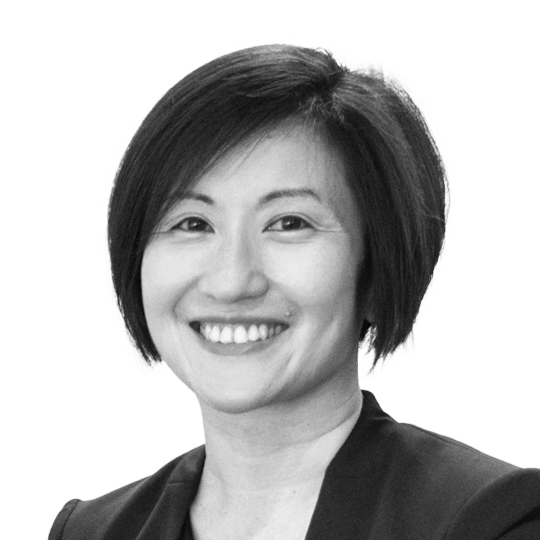 Elaine Chen
Cummings Professor of the Practice of Entrepreneurship, Tufts University; Director of Tufts Entrepreneurship Center, Tufts Gordon Institute; Founder and Managing Director, ConceptSpring
Term: 2021 - 2024
Elaine is the Cummings Professor of the Practice of Entrepreneurship and Director of the Tufts Entrepreneurship Center. Prior to joining Tufts, Elaine served as Senior Lecturer and Entrepreneur-in-Residence for nearly a decade at the Martin Trust Center for MIT Entrepreneurship, teaching entrepreneurship in startup, corporate, non-profit and government settings to students at all stages of their educational and professional journeys. Elaine founded and led the implementation of multiple academic and co-curricular offerings at MIT. She designed a new course on corporate entrepreneurship, reimagined entry level and advanced entrepreneurship courses, coached hundreds of student entrepreneurs every year, and spearheaded the development of platforms and infrastructure that use technology to scale up access to entrepreneurship education – on and off campus.
Elaine plays an active role in entrepreneurship enablement in the community. She received the MIT Monosson Prize for Entrepreneurship Mentoring in recognition of her impact on entrepreneurship education. She was selected by the American Academy for the Advancement of Science and Lemelson Foundation to serve as an Invention Ambassador. She also served on the board of the MIT Enterprise Forum of Cambridge, a non-profit organization that helps early stage entrepreneurs succeed.
Elaine brings a wealth of experience to Tufts, having served as an engineering and product management VP at six companies, including Rethink Robotics, Zeo, Zeemote, and SensAble Technologies. She has brought numerous hardware and software products to market and holds 22 patents. As Founder and Managing Director of ConceptSpring, a corporate innovation and entrepreneurship consulting company, Elaine helps corporate leaders build entrepreneurial organizations via innovation consulting and custom training programs to clients in industries ranging from healthcare IT, industrial automation and robotics, consumer electronics to retail innovation, FinTech, non-profits, government agencies, and more.
As a thought leader, keynote speaker and author, Elaine has been featured in Xconomy, TechCrunch, Huffington Post, Forbes, and Fortune. She is author of Bringing a Hardware Product to Market: Navigating the Wild Ride from Concept to Mass Production. She has extensive international experience with particular expertise in the Asia-Pacific area.
Elaine received her BS and MS degrees in Mechanical Engineering from the Massachusetts Institute of Technology.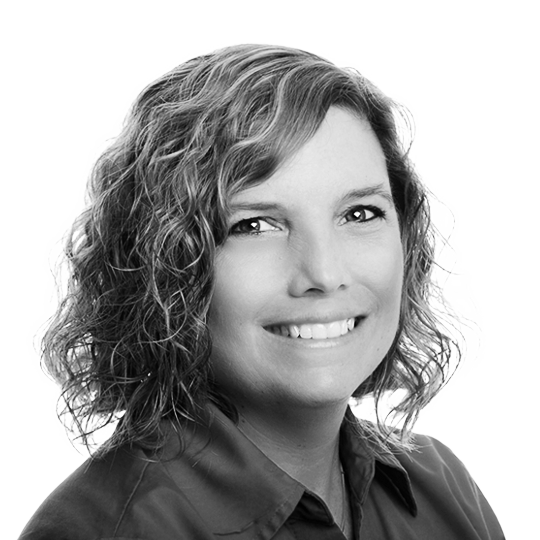 Maryrose Franko
Executive Director of the Health Research Alliance (HRA)
Term: 2021 - 2023
Maryrose Franko is the Executive Director of the Health Research Alliance (HRA), a multi-national consortium of nonprofit organizations working to maximize the impact of investment in biomedical research to improve human health.
Dr. Franko's background includes over 20 years of program management at the Howard Hughes Medical Institute (HHMI), including strategic planning as well as creating, implementing, and managing over a dozen programs and initiatives. These include scientific research fellowships, an innovative university science education program, a joint initiative with the National Institutes of Health, and a student program at HHMI's state-of-the-art research facility, Janelia Research Campus.
Dr. Franko received her PhD in molecular genetics from University of Southern California and did a post-doctoral fellowship at the National Institutes of Health before joining HHMI. Her collaboration to produce Making the Right Moves: A Practical Guide to Scientific Management for Postdocs and New Faculty, which was a joint effort of HHMI and Burroughs Wellcome Fund, contributed to the collaborative efforts that led to the creation of HRA. Franko was a founding board member of HRA, serving from 1995 to 2012.
Marcia McNutt
President, National Academy of Sciences
Term: 2021 - 2023
Marcia McNutt is a geophysicist and president of the National Academy of Sciences. From 2013 to 2016, she served as editor-in-chief of the Science journals. Prior to joining Science, she was director of the U.S. Geological Survey (USGS) from 2009 to 2013. During her tenure, the USGS responded to a number of major disasters, including earthquakes in Haiti, Chile, and Japan, and the Deepwater Horizon oil spill. McNutt led a team of government scientists and engineers at BP headquarters in Houston who helped contain the oil and cap the well. She directed the flow rate technical group that estimated the rate of oil discharge during the spill's active phase. For her contributions, she was awarded the U.S. Coast Guard's Meritorious Service Medal.
Before joining the USGS, McNutt served as president and chief executive officer of the Monterey Bay Aquarium Research Institute (MBARI), in Moss Landing, California. During her time at MBARI, the institution became a leader in developing biological and chemical sensors for remote ocean deployment, installed the first deep-sea cabled observatory in U.S. waters, and advanced the integration of artificial intelligence into autonomous underwater vehicles for complex undersea missions.
From 2000 to 2002, McNutt served as president of the American Geophysical Union (AGU). She was chair of the Board of Governors for Joint Oceanographic Institutions, responsible for operating the International Ocean Drilling Program's vessel JOIDES Resolution and associated research programs.
McNutt began her academic career at the Massachusetts Institute of Technology (MIT), where she was the E.A. Griswold Professor of Geophysics and directed the Joint Program in Oceanography/Applied Ocean Science & Engineering, jointly offered by MIT and the Woods Hole Oceanographic Institution. Her research area is the dynamics of the upper mantle and lithosphere on geologic time scales, work that has taken her to distant continents and oceans for field observations. She is a veteran of more than a dozen deep-sea expeditions, on most of which she was chief or co-chief scientist.
McNutt received a BA in physics from Colorado College and her PhD in Earth sciences at the Scripps Institution of Oceanography. She holds honorary doctoral degrees from the Colorado College, the University of Minnesota, Monmouth University, the Colorado School of Mines, University of Miami, Uppsala University, Michigan State University, Worcester Polytechnic Institute, George Washington University, Boston University, and Texas A&M University. McNutt is a member of the American Philosophical Society and the American Academy of Arts and Sciences, and a Foreign Member of the Royal Society, UK, the Russian Academy of Sciences, and the Chinese Academy of Sciences. She is a fellow of AGU, the Geological Society of America, the American Association for the Advancement of Science, and the International Association of Geodesy. In 1988, she was awarded AGU's Macelwane Medal for research accomplishments by a young scientist, and she received the Maurice Ewing Medal in 2007 for her contributions to deep-sea exploration.
Susanna-Assunta Sansone
Professor of Data Readiness; Associate Director, Oxford e-Research Centre; and Academic Lead for Research Practice, University of Oxford
Term: 2023 - 2025
Sansone is the Professor of Data Readiness, in the Department of Engineering Science, Associate Director and Principal Investigator at the Oxford e-Research Centre, and Academic Lead for Research Practice at the University of Oxford, in the UK. She helped to create the peer-reviewed journal Scientific Data in 2012, to promote data as a first class object, and in 2016 co-authored the FAIR data principles, a set of guidelines for the scientific ecosystem to ensure that data is Findable, Accessible, Interoperable and Reusable. Her Data Readiness Group works with partners world-wide to research and develop methods and tools to improve data reuse, work for data transparency, research integrity and the evolution of scholarly publishing. Her group also runs informative, educational registries to enable data readiness, essential in Data Science, such as the FAIRsharing service.
Sansone carries extensive experience serving on nonprofit Boards of several global organizations and advisor groups, including Dryad (Board of Directors), the Research Data Alliance (RDA, Technical Advisory Board), and the EOSC FAIR Metrics and Data Quality Task Force (advisory member). In Life Science, she co-leads the ELIXIR Interoperability Platform, and is on the management team of the ELIXIR UK Node (Standards and Curation area lead).
Sansone completed a Diploma (1997) and PhD (2000) in Molecular Biology in the Faculty of Medicine, St Mary's Hospital, of the Imperial College of Science, Technology and Medicine in London.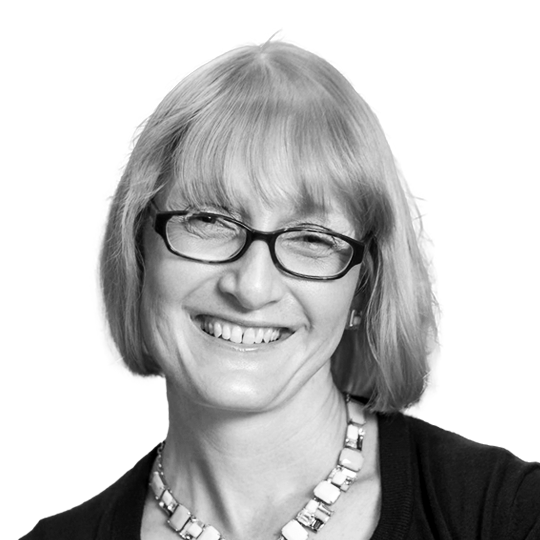 Yvette Seger
Director of Science Policy, Deputy Director of the Office of Public Affairs, and Director of Strategic Scientific Program Advancement at the Federation of American Societies for Experimental Biology (FASEB)
Term: 2023 - 2026
Yvette Seger, PhD, is experienced in science policy analysis, advocacy, and strategic planning, representing a wealth of knowledge and experience. She currently holds multiple roles as Director of Science Policy, Deputy Director of the Office of Public Affairs, and Director of Strategic Scientific Program Advancement at the Federation of American Societies for Experimental Biology (FASEB), in Rockville, Maryland.
A geneticist by training, Seger tracks critical science policy and regulatory actions affecting biological and biomedical research and ensures FASEB policy recommendations evolve in tandem with rapidly advancing science and technology. She applies her policy acumen to the development and implementation of two multi-million-dollar strategic investments: FASEB DataWorks! and the FASEB Diversity, Equity, Accessibility, and Inclusion (DEAI) Program. Launched in September 2021, FASEB DataWorks! seeks to bring the biological and biomedical research communities together to advance human health through data sharing and reuse. DataWorks! achieves this through conversation spaces (DataWorks! Salons), annual challenges (DataWorks! Prize), and self-service resources (DataWorks! Help Desk). Through FASEB's DEAI program, she is leading the first of its kind to provide a suite of diversity and inclusivity programs for working scientists throughout the life sciences. The program strives to build a scientific workforce that more fully reflects our increasingly diverse nation.
Seger has spearheaded community discussions and recommendations to enhance research rigor and reproducibility in the biological and biomedical sciences and is a proponent of open scholarship. Her contributions to the open scholarship community include co-chairing the Alliance for Open Scholarship, a cohort of societies and associations collaborating to promote a culture of open research, and serving as an ex officio member of the National Academies of Science, Engineering, and Medicine's Roundtable on Aligning Incentives for Open Science.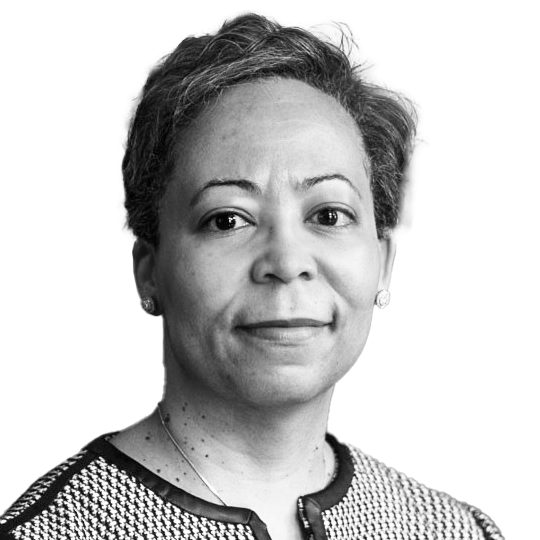 Elaine Westbrooks
Carl A. Kroch University Librarian, Cornell University
Term: 2021 - 2024
Since July 2022, Elaine L. Westbrooks has been the Carl A. Kroch University Librarian at Cornell University. She is responsible for the leadership and general administration of the University Library which includes over 15 libraries and 350 librarians, archivists, and staff. She has held leadership roles at The University of North Carolina at Chapel Hill, University of Michigan, and the University of Nebraska at Lincoln.
Westbrooks is a member of the Association of Research Libraries Scholars and Scholarship Committee, the Executive Committee of Triangle Research Libraries Network, the Digital Public Library of America Board of Directors, and the HathiTrust Board of Governors. Because of Westbrooks expertise and leadership in scholarly communications and the crisis of academic publishing, she has been interviewed by numerous media outlets, including Vox, Inside Higher Education, and the Chronicle of Higher Education. Westbrooks has also emerged as a leading thinker on issues related to equity, inclusion, and social justice in academic Libraries. Westbrooks coauthored Metadata in Practice with Diane Hillmann in 2004 and coedited Academic Library Management: Case Studies with Tammy Nickelson Dearie and Michael Meth in 2017. In recognition of her acumen and her efforts to build strategic partnerships across borders, she was honored with the Foreign Expert Award by Fudan University in Shanghai, China, in 2015 and 2016. She has a BA in Linguistics and a MLIS from the University of Pittsburgh.