What does it mean to grow open science practices, norms, and values among a particular research community? How do the researchers themselves hope to benefit from this type of effort?
COS has partnered with Flu Lab to support the adoption of open science in influenza research. This collaboration represents a novel effort to promote open science approaches among a specific research community. Our Open Science Fellowship program includes postdocs, early-career, and mid-career researchers who are conducting research on influenza and in related fields including epidemiology and public health. As part of the program, COS staff train selected Fellows on the fundamentals of open science and knowledge-sharing activities. Fellows are also provided a stipend to support their work. Upon completing the program, Fellows will incorporate the open science techniques and methods they learned into their own research and share them with their communities through seminars, talks, and presentations. The goal of this effort is to cultivate a grassroots network of scholars who advocate for open science practices in their respective communities. Three cohorts of fellows will participate in the program from November 2022 through February 2023.

Through their applications, our Fellows have offered compelling personal stories about how their participation would positively impact their research careers. We thought we'd share a few anecdotes that reflect how transformative a program like this can be.
Eunice Ayeni of the Federal University of Technology in Azure, Nigeria, mentions professional development and her interest in being a mentor as motivations for having applied to the program.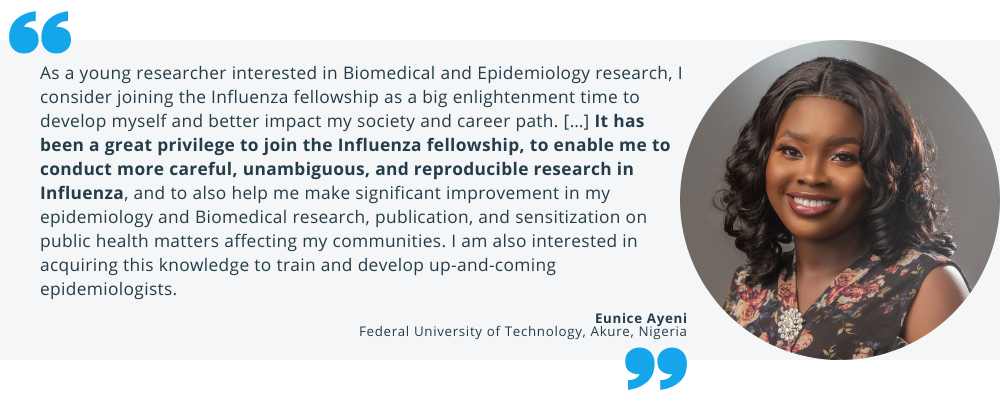 Public trust in science was top of mind for Walter Harrington of St. Jude Children's Research Hospital in Memphis, Tennessee.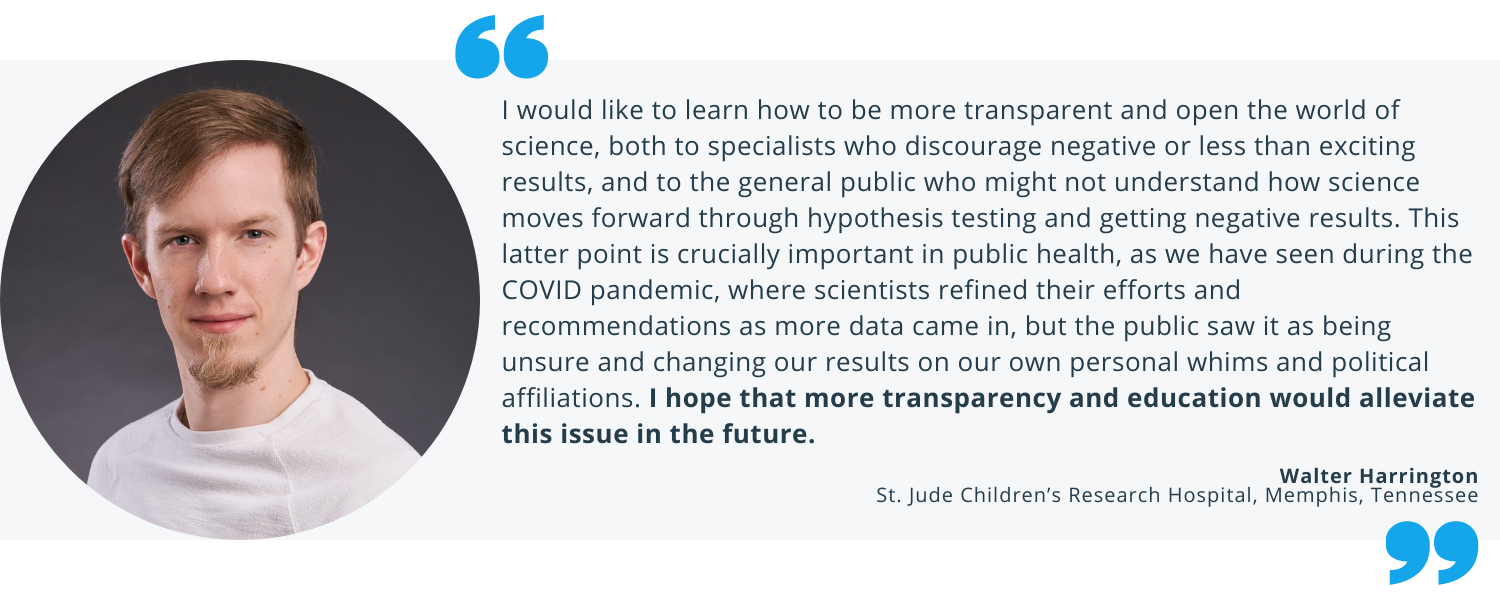 Sriram Vijendran of Iowa State University in Ames, Iowa, hopes to learn strategies and develop skills around open data collection and curation.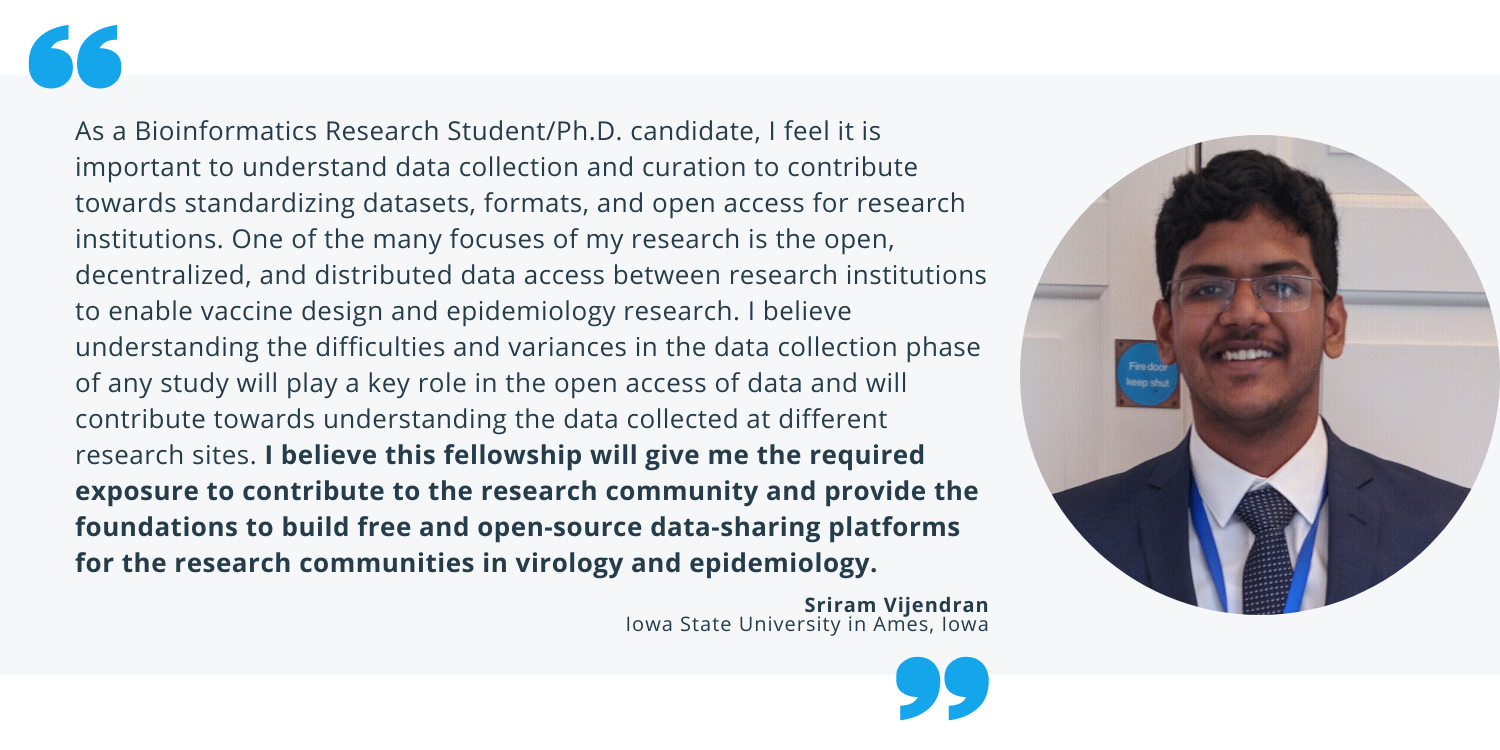 Cohort 1 has completed their training and are now preparing their presentations to their communities. We are impressed by the ambitious research agendas they are currently undertaking at their institutions and the depth of topics they have discussed during the training and 1:1 sessions. We are excited to witness them spreading the word in their communities through the fellowship deliverables, and look forward to the next two cohorts in the New Year.

What's next?
Our partnership with Flu Lab is the first among what we hope will be many more opportunities to engage with scholars who want to help make open science the norm in their research communities. With further support, we can expand these efforts into new fields of study. There is substantial interest and enthusiasm among early-career researchers for this kind of training. We hope to collaborate with as many as possible in the coming months and years.
---
Support our efforts with our Open Science Fellows! Donate to COS to help bring this program to scholars in more research communities.