CHARLOTTESVILLE, VA - This week, six communities launched preprint services to accelerate dissemination of research. INA-Rxiv, the preprint server of Indonesia; LISSA, an open scholarly platform for library and information science; MindRxiv, a service for research on mind and contemplative practices; NutriXiv, a preprint service for the nutritional sciences; paleorXiv, a digital archive for Paleontology; and SportRxiv, an open archive for sport and exercise-related research.
Preprints are research papers shared prior to undergoing peer review, and are transforming the scholarly communication landscape. By sharing preprints, researchers can dramatically accelerate dissemination of and feedback for their research findings. Sharing preprints are the norm in some disciplines like physics, and are now emerging rapidly across other disciplines.
These new services join AgriXiv (agriculture), BITSS (research methodology), engrXiv (Engineering), LawArXiv (law), PsyArXiv (psychology), SocArXiv (social sciences), Thesis Commons (theses and dissertations), and OSF Preprints (any discipline) in using the free, open-source Open Science Framework (OSF). A shared infrastructure for operating preprint services fosters economy of scale and a community approach to creating and managing infrastructure. Launched just a year ago, there are now 14 preprint services and already more than 3,600 hosted preprints. The OSF is maintained by the Center for Open Science (COS), a non-profit technology and culture change organization with a mission to increase openness, integrity, and reproducibility of research.
The operators of these 14 preprint services illustrate the global growth and diversity of stakeholders invested in accelerating research. Some of the services are operated by scientific societies (e.g., PsyArXiv), some are operated by research funders (e.g., MindRxiv), some are operated by libraries and library societies (e.g., LawArXiv), and some are operated by grassroots communities of researchers (e.g., SportRxiv, NutriXiv). All groups are increasing the accessibility and impact of the research done in their community.
"Paleontologists from around the world have been some of the strongest and most active supporters for the development and practice of open research practices in the last few years", says Jon Tennant, founder of paleorXiv. "With the development of paleorXiv, we hope to see the global paleontology community working together to continue their support for rapid and transparent access to research."
"The Center for Open Science empowers research communities to foster innovation in scholarly communication." said Nici Pfeiffer, Product Manager at COS. With OSF, COS provides groups an easy, robust, and stable solution for accelerating scholarly communication in their community. The platform can be configured to match their brand, editorial focus, licensing requirements, and taxonomy. "The Center for Open Science provides technical solutions so that research communities can focus on their research" added Pfeiffer. The preprint communities also provide a diversity of use cases that help prioritize features that will enhance the functionality of all preprint services.
In addition to hosting preprint services, OSF uses SHARE to aggregate and index over two million search results from preprint providers hosted on other platforms such as arXiv, bioRXiv, and PeerJ. These preprints can be accessed by selecting a subject of interest, entering specific search terms, or browsing the preprints most recently added to the service. "By indexing preprints across platforms into a single search interface, we can dramatically improve discoverability and accessibility of early research products from any discipline," noted Matt Spitzer, Community Manager for COS. "Ultimately, our mission is to improve the openness of research wherever it exists, and we are offering solutions to make it easier for the research community to work together."
---
About the Center for Open Science
The Center for Open Science (COS) is a non-profit technology startup founded in 2013 with a mission to increase openness, integrity, and reproducibility of scientific research. COS pursues this mission by building communities around open science practices, supporting metascience research, and developing and maintaining free, open source software tools. The Open Science Framework (OSF), COS's flagship product, is a web application that connects and supports the research workflow, enabling scientists to increase the efficiency and effectiveness of their research. Researchers use the OSF to collaborate, document, archive, share, and register research projects, materials, and data. Learn more at cos.io and osf.io.
Contacts for the Center for Open Science
Media: Rusty Speidel: rusty@cos.io | 434-284-3403
Starting a Branded Preprint Service: Matt Spitzer: matt.spitzer@cos.io
Partner Contacts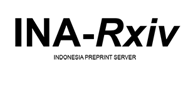 Dasapta Erwin Irawan
dasaptaerwin@outlook.co.id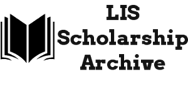 Vicky Steeves
vicky.steeves@nyu.edu

John Mills
john@sportrxiv.org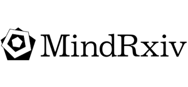 Wendy Hasenkamp
wendy@mindandlife.org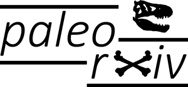 Jon Tennant
jon.tennant.2@gmail.com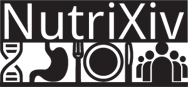 Kyle Burger
ksburger@email.unc.edu